By Mary Duggan
Okay, Facebook followers you guessed it. We took the big leap and participated in the Shark Tank casting call held yesterday at Chicago's Shedd Aquarium. And the word for today is EXHAUSTED! Imagine standing in the middle of all those dreams and all that excitement and all that fear and even some desperation.  And that was just the three of us!
The warnings had been stern from Shark Tank that no one was to camp out, and from what we heard the handful of folks who tried were promptly shooed away. We were amazed that we were able to pull effortlessly into parking just steps away at a little after 10 a.m. We hung out in the car for a few minutes completing the 13-page application – one for EACH of us – and then it was off to join the throngs. Only the first 500 entrepreneurs would receive the critical wristband at noon. We got our wristband – number 309 – and then the real wait began.
Of course there is all the wonderful fellowship that develops quickly at these sorts of events. It's fun to learn what others are up to; but nothing is more fun than talking deodorant – the great equalizer. Everyone wants to tell you their personal BO story from the minute they find out you make deodorant. And thank God for that. The universal and overwhelming desire for natural deodorant that actually works fuels the work we do each and every day.
These are interesting times we live in. Reality TV has changed everything. All day I kept wondering how getting necessary funding for business moved from the solemn chambers of the bank to the raucous anything goes carnival of reality TV. So many of the folks we met clearly needed a renewal of the SBA and its critical loans to small business – not a day spent chasing a fleeting dream. But, desperate times dictate desperate measures.
You would think a day of milling around the museum campus would be fun, with the magnificent flowering trees and perfect landscape and views of the lake, but it wasn't. As long as the Shark Tank dream was out there unexplored, it was just a fun possibility. Everyone had encouraged us for years telling us we would be perfect for Shark Tank. But to actually put ourselves out there with the sea of competitors was stressful. Now it would move from possibility to a firm yes or no in very short order.
And so we hung out and practiced our one minute speech and went incessantly to the ladies room and sipped on our green smoothies and ate our tupperware filled with pineapple chunks and went outside and sat on slightly dirty benches in our white capris. Clare made a mess of her backside in very short order and of course I was in charge of complaining – remember the too tight pants. And that one minute rule for your elevator pitch? VERY STRICT. At one point we positioned ourselves outside the exit door so we could see peoples' reactions to having made their pitch. Wow! That went so fast was their number one comment on departure. Everyone kept telling us that the folks from Shark Tank were so nice that they made it comfortable and fun. But they meant business about the one minute. And so we practiced, despite five years of having done it repeatedly, until we couldn't practice any more. As the tedious hours passed we began to relax a bit – or maybe we were just getting tired.
And then suddenly around 5:30 p.m. we had advanced to the front of the line and they called our number. When 309 was called a cheer went up from our brand new group of friends and that's the kind of thing that makes all this hard work so much better. We were ushered into a side door at the Shedd, up a ramp, and then pop we were in front of a table setting up our efforts of so many years and getting our photo taken quickly, quickly, quickly before the producer stepped up and we got OUR ONE MINUTE.
And then it was over. It was no longer in the realm of you know we could do that or we should do that. It was now official. We had taken a shot, given it everything we've got, and survived the deadly combination of stress, boredom and too-tight pants.
And now we join our fellow entrepreneurs in the big One Week Wait. They don't call the losers. They only call the winners. One week from today is the big reveal. Sisters, keep the phone lines open.
By seven p.m we had returned to the land of loose pants – HOME – and were all swiftly asleep in living room chairs before we'd even watched the news. Big news for our day? We'd tried out for Shark Tank. Met some lovely people. Tuned in to other people's dreams and hopes for just one day and survived our first foray into Reality TV. And hey, as tight as my pants were, at least I wasn't eating worms in some jungle or enduring a Sister Swap or doing anything at all with Honey Boo Boo.
About the author: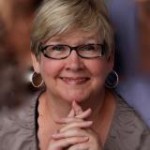 Mary Duggan is Co-Founder and President of the Duggan Sisters.
The Duggan Sisters cracked the code and created a natural deodorant that actually works: lifestinks.  We hope you will spend a few minutes exploring duggansisters.com to experience their spirited approach to wellness through their natural products and healing stories.
** Please leave your comments and thoughts below. We love hearing from you.**
Tags: Shark Tank