Peanut butter and jelly, Fred and Ginger, tea and sympathy – okay, some things go really well together. Bug repellent and sun block? Not so smart. We know it sounds convenient and maybe more comfortable when you're fighting the summer stickies; but really – don't do it.
For critically different reasons, the CDC and the Sisters both say keep 'em separate. In essence, the CDC's advice against combination products is actually advice against DEET, and here's why.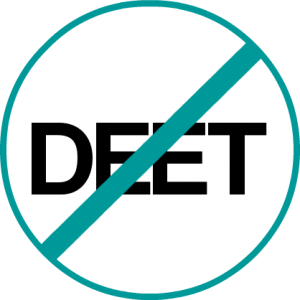 The CDC is opposed to combination products because they are recommending the use of bug repellent products containing DEET. They know that DEET is dangerous so they want it applied rarely (once or max twice a day) and sparingly (e.g. never on the face) – the complete opposite of sunblock which calls for heavy application and frequent reapplication and for sure, it needs to go on your face.
The CDC and other reputable scientists are very concerned that when using a DEET-based combination product the DEET interacts with the sunblock formulation, making the DEET even more toxic at the same time that it reduces the effectiveness of the sunblock! See what we mean about it sounds great; but it really isn't.