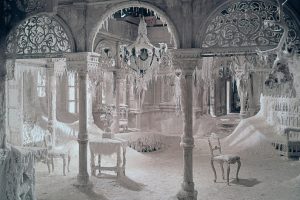 Two movies and one great book have come to mind as we've been coping with this Polar Vortex; the first is Dr. Zhivago and the scene where he and Lara and have sought temporary safety in an ice castle. With starving wolves howling in the frozen landscape, and the Bolsheviks on their heels, we know the lovers will not have a happy ending. Okay? My sisters have always accused me of being too dramatic; but really this record-breaking cold is scary as the snug little cottage we call home and work has begun to flutter and dim and buzz and melt and worry us.
The electrician due to arrive early today has succumbed to sickness and truly the roads aren't safe yet – so our electric healing has been postponed for one more day. But while we wait and try not to worry, especially about Annie who is sleeping in a room where she can see her breath and ice has formed on the inside of the walls, we remain busy and that keeps us warmer. Annie claims to have slept well and proceeded early this morning to head to the basement where she worked wrapped in a blanket held on with an apron. Her night cap is cashmere and her work cap is polar fleece and we think she rocks both looks. But back to the movies.
Today, for the three of us, was transformational as we abandoned chilling thoughts of Dr. Zhivago and embraced a full-on George Bailey moment here at the cottage. You know the scene – George has come back from the edge of darkness and despair, and been e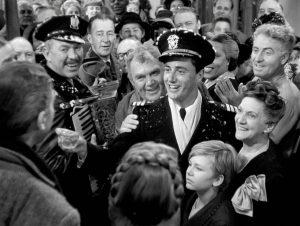 mbraced and saved from ruin by the loving members of his community. His brother Harry, the war hero, sweeps in, and proposes a toast to his big brother George, the richest man in town.  Today, that's what we feel like – the richest gals in town. And that transformation is because of all of you and the support you are showering us with, even as I write you now.
Your response to our SOS has been overwhelming and we are deeply touched and very grateful. We worked last night until 1 am processing the orders and letters of encouragement that arrived from all over the world – and that despite our still very sporadic internet connection. You've offered us your warm winter homes, your sunny vacation condos, your internet, and your good old-fashioned willingness to lend a hand. We'd tried hard to be ready for the cold snap; but when our dear neighbor and loyal customer Sam offered to help in any way he could, Clare accepted.
"I hate to ask in this terrible cold, but if you're out running errands, could you please drop off some toilet paper?" she asked. Because for real, that humble but critical purchase had fallen off the shopping list.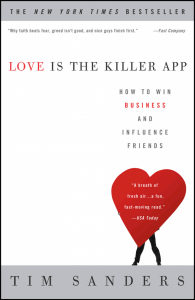 Yes, you've restored our faith in our own wonderful life and in so doing you've brought to mind a lesson from one of our all-time favorite business classics – Tim Sanders' LOVE IS THE KILLER APP. If you haven't read it yet, treat yourself. You don't have to be involved in business for his message to resonate. Sanders' small and beautiful little book asserts that in business, as in the rest of life, it's love that makes the world go 'round. Sanders calls the folks that understand that truth, and practice it in their lives, love cats.
We're in the process here at the cottage of updating our website and we've been toying with new tag lines. My current favorite is THE DEODORANT OF THE FUTURE IS AVAILABLE TODAY.  But after this latest episode in the lives of the Deodorant Sisters of Beverly Hills, I think a more appropriate slogan might be:
THE DUGGAN SISTERS. WE MAKE DEODORANT FOR LOVE CATS.
Because we clearly do.
I remain hopeful that over the next few days our shared life will return to normal. My morning ritual of turning on the space heater that sits beside my favorite chair, in an always drafty corner of the living room, will be restored. The Chicago Tribune will resume normal delivery. I'll be able to draw enough electricity to make my morning coffee. I'll sit and sip my hot coffee and read all about how my fellow Chicagoans survived the Polar Vortex. And I'll be remembering how all of you helped us to survive it, as well. I'll be warm, my coffee will be hot – and oh Lord, I better check to make sure Sam has fulfilled on his promise.
We'll keep you posted as our situation clarifies.
Until then, from the bottom of our very warm hearts, we thank you.
Mary and the Sisters
---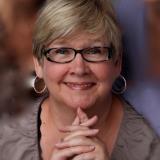 About the author: Mary Duggan is Co-Founder and President of the Duggan Sisters, creators of lifestinks® natural deodorant that actually works and lifestings® DEET-free bug repellent. 
Spend a few minutes exploring duggansisters.com and experience the Sisters' spirited approach to wellness; discover their award-winning natural products; and read their stories of victory against the odds. They make lifestinks is their home and HQ in Beverly Hills, Chicago.  Connect with the Duggan Sisters today!