Just joining us? Did you miss the start of Mary's "First Christmas in the Rose Cottage" series? Click here to start at the beginning.
By Mary Duggan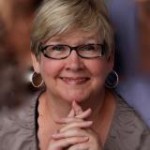 The first call from my new home was to a heating and cooling outfit that came highly recommended by my Uncle Frank. In my prime as an interior designer I had a treasure trove of GUYS that I could depend upon. I prided myself on having nothing but the finest of tradesmen and my clients appreciated and respected the team I had assembled. I had the absolute best for paint and wallpapering, for upholstering, for tile work, for drapery fabrication and installation. I had faux finishers and carpet layers, purveyors of Oriental carpets and appliance guys. I had consultants for lighting and antiques, artwork and handicrafts. What I didn't have were homeowner tradesmen: plumber, furnace guy, roofer and the like. So I turned to my Mom and via Mom to Uncle Frank. The furnace company sent a strange little fellow within hours to look at the boiler. Even that was news to me. Homes are heated by boilers or furnaces, Mrs. Duggan, and this one Ma'am is one messed up boiler.
When the strange and grimy little man left my home a few hours later I was so furious that I called and asked to speak with the owner. Not there, I left him a message. How dare you send someone to my home to try and intimidate me into making an expensive purchase. How dare you get called in for a simple repair and send not a repairman but someone carefully trained in scaring a new homeowner into the need for a whole new system. I am not going to be bullied into anything by this strange and dirty and scary little man. There, I'd told him a thing or two.
I spent the night at Annie's and received a call early the next day from the owner of the heating and cooling company. He was a consummate professional and apologetic that his guy had upset me. He referenced his decades long professional relationship with my Uncle Frank and asked my permission to come out that very day to review the recommendations of his guy and discuss the situation with me. Of course, there would be no charge. I begrudgingly agreed to the meeting because his guy had given me the whim whams about my new home, as he moved from room to room, huffing and puffing and saying over and over "Ma'am, you are gonna freeze in this house. This system is messed UP. You only got 3 rooms that actually have heat and the feed to them is so messed up that you're gonna freeze in them too. He kept shaking his head and saying "This boiler was not installed by professionals. This thing is a MESS."
That reference to my home having been rehabbed by non-professionals was to become something of a mantra for each and every professional I brought in during the coming months. The chant went something along the lines of "I wonder what these guys were smoking when they did this plumbing (or insert, this electrical, or this carpentry, or this window install, or this tile." The mantra took on special clarity and meaning when a neighbor who knew the homeowners who had actually rehabbed my home showed up one day to bid some painting I needed done. "Yep," he said, "this is the house where'd I get my pot when I was a teenager. Grew it right here in the basement. Good stuff." And with that my explanation for the multitude of flourescent light fixtures that covered the basement ceiling. And the squirrelly-ass mess someone had made of my sweet cottage.
I knew I was screwed when I opened the door the following morning to the owner of the company. He was movie star gorgeous. He was also professional, elegant, knowledgeable, supremely patient and a world-class salesman who immediately complimented me on how beautiful my little cottage was. He scanned the vaulted ceiling of the living room and said, "Wow, that's amazing. I never expected that." Finally someone was seeing my new home through my eyes – the eyes of pure love. It was inevitable, I guess, that he would make a lot of money off me.
Within two days a crew of over a dozen men descended on my little cottage and unleashed shock and awe as they ripped out the hundred-year-old radiators and the relatively new boiler and the special heating system that ran under the floorboards of some of the rooms. The boss had spent hours with me walking me through the workings of my heating system, showing me how the boiler was inappropriately large for a home my size. He showed me how the previous owner's complete neglect during his almost decade long stewardship had caused irreversible damage to the lines. He transformed me into a woman who knew the difference between a boiler and a furnace and then proceeded to sell me on a many thousand dollar complete overhaul of my home's heating system. He even showed me how it would pay for itself in no time at all with its efficiency and Lord, I wrote him one huge check and then had to wonder to myself just how much his incredibly elegant demeanor had factored into my decision to make this bold step. Of course, I'd consulted with my Uncle Frank who assured me this guy was as honest as the day is long. And I'd  talked it through with my Mom and Annie and they both deferred to Uncle Frank. So even though I was scared, I was careful to the best of my abilities and gave him the go. But, as I look back I have often wondered just how much his good looks and elegant demeanor factored into that big and expensive decision just days after taking possession of my first home. Oh well, I had my first "Guy." I was on my way.
But Mr. Elegance had said something during his sales pitch that concerned me deeply. He commented more than once on how wet my house was. On how all the supporting beams of the house seemed to be waterlogged. On how the whole house just felt so damn damp. He lifted out one of the ceiling tiles in my basement and showed me just how wet it was. So much for my fully refinished basement – the headquarters for my healing center – and a huge selling feature in choosing this particular home. The suspended ceiling that I had planned to freshen up for pennies would have to be completely removed in order to do the furnace install. Pennies would now no longer pay for a whole new ceiling.
In for a penny, in for a pound. While I was at it, I agreed to an air conditioning system being installed and run through the brand new duct work. I had never imagined having a home that was fully air conditioned even though all my life I had a truly suffered with heat and humidity. I was seduced by not having to be dependent upon my brother-in-law for maintaining the 2 window units that came with the house. But mostly I couldn't get Mr. Handsome's recommendation out of my mind. "Now Mary," he purred, " I want you to run heating or cooling continuously until this house is completely dried out. Even if it takes a year." And then he looked up puzzled at my beams and posts and joists and the very structural underpinning of my home and said, "I have just never seen a home as wet as this house."
And Lord I knew that couldn't be good.
To continue to post 4, click here.
Mary Duggan is Co-Founder and President of the Duggan Sisters.
The Duggan Sisters cracked the code and created a natural deodorant that actually works: lifestinks. And that was just the beginning. We hope you will spend a few minutes exploring duggansisters.com to experience their spirited approach to wellness through their natural products and healing stories.
****** Please leave your comments and thoughts below. We love to hear from you.******