By Mary Duggan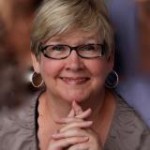 My Mom was not the tender type. She was more the life is rough so you better toughen up missy type. She came by her stern life guidelines authentically. Orphaned of both parents and half her siblings by the time she was seven and auctioned off to a less than loving new family, she knew of what she spoke. But I resisted her take on life and held tightly to romantic notions of happiness for myself. Turns out, she was right. Did she prepare me for the life I have encountered? Or did she set up a prophecy that I merely fulfilled? I suppose I'll never know. What I do know is she built me a tool box of entrepreneurial must-haves that I draw upon daily. She pimped me out constantly to needy Moms all over the neighborhood and taught me just how strong I could be. For better or worse, she made me who I am.
My Mom kept me incessantly busy as her "right arm" an expression that is really awful when you think about it. So, don't. Just know that for my Mom to be without my able assist for any period of time meant a radical increase in her work load. I was great with the babies that seemed to arrive each year. I could cook delicious meals from an early age. I was an organizational whiz with laundry and an exceptionally good girl with the iron. I dutifully attended my sewing classes at Singer and took over the task of hemming dish towels and making aprons from her; and I advanced quickly to making not only all of my own clothes while still in grammar school but a number of her summer house dresses, as well. I was denied great parts of what it means to be a kid as I was either booked as her assistant or exhausted from my responsibilities. I was invaluable. And yet, she leant me out at a moment's notice to any number of requests from overwhelmed friends and neighbors. Had she allowed me to accept payment for my services rendered I would have recognized the perks of entrepreneurial efforts fifty years earlier than I eventually did. But I was rarely paid. I was there on assignment from my Mom – there to serve, not earn.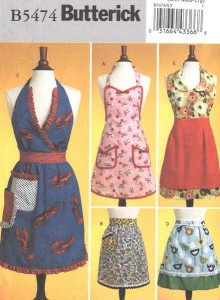 Our community was largely Irish Catholic but across the street was an extremely small Italian family. They had only three children. Their daughter, Janice, was my dear friend and  led a life of horseback riding lessons and other frivolities that were completely unavailable and endlessly coveted by me. Her parents were young, spectacularly good-looking, and generous. On hot summer evenings, they regularly treated lots of neighborhood kids to Good Humor ice cream bars – an expensive treat that was beyond my mother's summer budget for her large gang. They also owned the exact opposite of our family's station wagon. Janice's Mom drove a shiny red Mustang convertible and I would regularly jump in with Janice for a ride home from grammar school, when her Mom, a former beauty queen would pull into the school lot, her head wrapped Hollywood-style with a Grace Kelly scarf, to gather up Janice and when I was lucky – me. It was my very first experience of undiluted glamour. And very soon my first encounter with the Mob.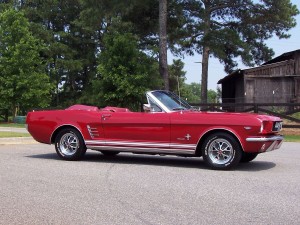 Janice's Italian family included her wonderful Auntie Vi and Uncle Vito, and I knew them well from being included at family parties. I knew Uncle Vito owned a jewelry store, but little more than that. So I was shocked when Janice arrived more proud than heartbroken to show and tell at school one day very near the end of the year. She was clutching an article from that day's newspaper reporting on her Uncle Vito's murder at the jewelry store in some clearly mob-related retaliation. I was so sad and completely horrified for Janice. As an Irish kid my Mom had drilled secrecy into me in no uncertain terms. This show and tell fell definitely within the scope of dirty laundry being aired and I felt embarrassed for Janice. Soon I was to feel stronger emotions than just embarrassment. Raw terror was more like it.
A few short weeks after the murder, Janice's family left on their pre-arranged summer vacation. Auntie Vi was now living with them and had to remain at home for work-related reasons. When Janice's Mom confided in my Mom about Auntie Vi's absolute terror at being home alone at night with the family all gone on vacation and the Mob still possibly considering her a target, my Mom was reassuring immediately. Don't worry. I will send Mary over each night to spend the evening with Vi, and of course to stay the night, as well, sleeping right there in the spot formerly occupied by Uncle Vito – until the Mob took him out. My Mom assured her that I would be a great comfort to Vi.
And that is when my Mom taught me that I was brave enough to stand up to the Mob itself, if need be. For those two weeks, I hung out in the evening with Auntie Vi. We watched TV programs like Peyton Place, that were strictly forbidden in my home, and ate Jiffy Pop popcorn with Coca Cola – more forbidden fruits – and then I would crawl in beside Auntie Vi for the long night of her snoring contentedly beside me while I lay wide awake and paralyzed with fear. Listening for the Wise Guys. Luckily the days and nights passed and we were still alive.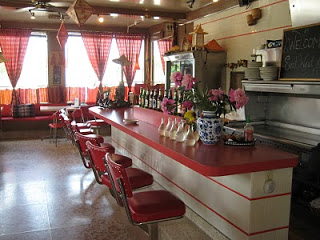 Now Auntie Vi was about as sweet as a lady comes and she thought I should have been paid for my time. But knowing my Mom's feelings on that she did the next best thing. She took me out to breakfast. Every morning we'd walk the 4 blocks to the train station, another day hit free, arriving with enough time to go into the local diner. The diner had windows that commuters found helpful for keeping an eye on the train station; while Vi and I kept an eye out for the Mob – whatever that meant to a pre-teen Irish Catholic girl.  Auntie Vi insisted that I order anything I wanted for breakfast. Anything at all. Which if I remember correctly was daily servings of things like pancakes and Belgian waffles. Eating in a restaurant was something that NEVER happened to a kid from a big family and so it was heaven, especially because we sat at the snack bar with the spinning stools to talk with the waitresses who now all knew me by name. I can still remember wrapping my legs around that cold metal column, holding on tightly with my summer Keds, as I spun around, proud of my status as Vi's body guard and companion. I would wave goodbye to Auntie Vi each morning as she left me to finish my breakfast while she hopped the train. And she left me in charge of giving the tip, as well, which was definitely a grown-up task if ever I'd had one. I'd make my good-byes to my new friends at the diner and then stroll home very tired, kind of sick from sweets and ready to begin my daily summer chores.
We survived the Mob that summer – Vi and I – but I have my Mom to thank for teaching me about standing up to bullies and acting so bravely that others feel safe beside me. And learning that sometimes the sweetest rewards of a job well done have nothing to do with getting paid.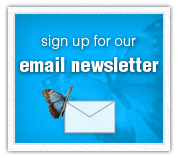 Stay in touch! Sign up to receive alerts when Mary posts a new lifescribe blog.
About the author: Mary Duggan is Co-Founder and President of the Duggan Sisters
The Duggan Sisters cracked the code and created a natural deodorant that actually works: lifestinks. And that was just the beginning. We hope you will spend a few minutes exploring duggansisters.com to experience their spirited approach to wellness through their natural products and healing stories.