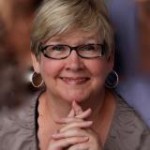 EXPOsé: part 4 of 4
By Mary Duggan
There is an energy particular to the final day of any large fair or expo. In some ways it is a little slower, as some attendees have already left town. But the wrapping up loose ends, making trades, swapping wares energy required to bring it on home is actually it's own kind of stress. At EXPO it involved talking with people who had spent big bucks and traveled far to be there and needed to maximize their investment. Kind of like us. So the last day continued with the intensity of the first two right down to the very last minute, when the lights are promptly and decisively shut off to encourage registrants to vacate the premises.
The last day is also about the women who empty the garbage cans all day long or maintain the convention center's immaculate and enormous bathrooms. It's about the UPS crew that will coordinate our booth's safe return to Chicago. It's the Union riggers who have the NEXT pavilion dismantled so fast that it's hard to believe it was ever there. And we're  no longer doing business any more. We're preaching the Gospel again and dispensing as many little stinkers and lymphatic wellness messages as we can while undoing our booth and making ready to leave.
Our bags are swollen with an avalanche of carmel sauce generously bestowed by the French caramel makers across the aisle that have kept us company for 3 days. For the life of me I don't know how their product constitutes a Natural Product, or maybe I am just confusing it with a healthy product. What I wonder is how did I get stuck making deodorant when there is caramel cream needed on the planet. They are a darling and generous husband and wife team who are anxious to be lifestinkers for life. And I hear that they have driven home each night to the San Diego area, some 2 hours away, to tuck their children in for the night. I am overwhelmed by the stamina and commitment that working parents exhibit each and every day. I don't know if anyone can have it all. I only know that everyday I see folks giving their all.
And of course just as we are slow at set-up we are the absolute last to leave the tear down. As we get to the rented minivan I realize that my knee is so swollen from standing that I have to manually bend it and lift my leg into the van. Or what I refer to as the Medi-Van at times like these. Just as I am about to fold myself into the van Clare says, Mary look and points to the setting sun, a palm tree, and a simple gate and I am so glad that she is still young and observant and grateful and clicking a photo for later. I want to remember this moment.
FINAL NIGHT FOOD: French.
WISE DECISION: For all the years we have been selling our products other vendors have teased us about our frugality. About fitting our booth in the trunk of a sedan when others have popped for snazzy large vehicles. About always having a cooler beneath our table with our raw food supplies or our Tupperware full of  green smoothies on constant display in our booth. About always driving home at the end of the day, when a hotel room would feel so good. And about crashing on the floors of friends' homes that are under renovation when out of town hotels are prohibitive. About always rushing home the minute a show is over because our old pets do not understand fair schedules and long weekends and our horrible absence. This time, we did it differently. We stayed the extra night, and woke up in Yorba Linda to a hot tub and a cold swimming pool and it almost worked, until Annie didn't see the door coming as we were loading our bags into the hall for checkout and SLAM. It was awful and painful. Why is it that injury and exhaustion always go hand-in-hand for the sisters, despite our best efforts? The egg formation was instantaneous and enormous. But ever the trooper, Annie kept it together while the hotel staff ran for ice, which she wore with the panache of the Yogi warrior she is at heart.
ALL WE WANT TO DO IS HAVE SOME FUN: And so we drove to Santa Monica Boulevard and then to the Ocean. We had no energy for walking and the homeless population is so alarmingly large that we competed with them for time on a bench. So it was a quick stroll through the Promenade. And then on to our ultimate destination: M.A.K.E.
AND SOME RAW FOOD, AT LAST. If you know raw, then you know the name Matthew Kenney, a raw foods master and innovator and the creator of some of the best food on planet earth – raw or otherwise. When we were in New York working we could not make time for Pure Food and Wine, his first raw foray. But we were not going to leave California, the epicenter of all things raw, without making it to M.A.K.E. And we did not opt for take out, known there as MAKE OUT. We sat down and remembered what it felt like to eat  like this all the time. Annie is a trained raw chef and her energies used to go exclusively into food production. Kenney's cookbook in our home is a worn out mess. Now that Annie is the Chief Operations Officer of the Duggan Sisters our tummies have suffered. I will let the photos speak for themselves. I never thought I would say it but I miss eating 100% pure raw foods, or what I prefer to call living foods. If Matthew Kenney were "living" right next door, I think I could again.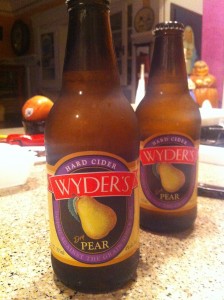 OUR TRIP ENDED WITH ONE LAST NIGHT IN HOLLYWOOD and of course Maripat and the gang were all ears and encouragement as we told tall tales of our EXPO exploits. It was take out food and gluten free cider for toasting then off to one last night in the little house of happiness.
In the morning I had a few precious moments to chat with Maripat, no script writers buzzing about, no phones ringing, no race to the food truck with a needed ingredient. Just two old friends who rarely see each other having a chat. And so of course we talked about burying our mothers, and the joy and wonder and difficulties of their final months. And how it went down. And of course there was rock solid business and manufacturing advice dispensed from a woman who has created tremendous wealth from her exceptionally creative brain. And before I knew it the girls had joined us in the big house, all showered and shiny and made up and fresh and it was time to leave for LAX. But not before Maripat said, looking at Clare and Annie queued up for a good-bye hug.  "I want to stop for just a minute and take this in," she said looking at them, and they were all smiles. "I want to be able to always remember this moment. This moment when you are on the verge and nothing will ever be the same again." And then it was hugs and photos and we were gone.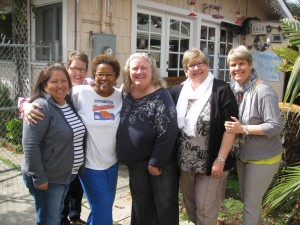 LEANING IN: The plane ride home is so different from the exhausted ride there. My sisters are high on life and it shows. While Clare indulges in her beloved cross word puzzles for the first time in a week, Annie reaches into her satchel and pulls out a bag of Skinny Pop popcorn, my absolute favorite treat, and grinning from ear to ear says "gluten free snack anyone?" And before I know it I am leaning in to Annie's shoulder and sound asleep and in what seems like a moment we are back in Chicago.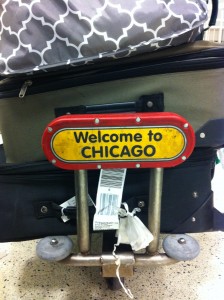 The long awaited get away and California's innate glamour are far behind us. It is cold and snowy in Chicago and our employee is so sick and undone from handling all the pet care while we were gone that she announces immediately, "I will not ever be doing this for you again." Crash. Land. But not for my sisters. I am behind them, hobbling along as I always do. And we are walking the length of the airport. But it's different. I can see it. The lengthening of their stride, the jaunty pull of the rolling luggage, the straightness of their shoulders and spines and they are moving fast and sure and I think, I am seeing joy. And strangely enough, I find myself moving along pretty well myself, able to keep up much better than usual, as I follow their lead into the promise the future holds.
Tags: #EXPOWEST, Le Caramel, M.A.K.E., Maripat Donovan, Mrs. Honey B., Natural Products Expo West