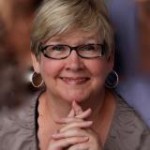 By Mary Duggan
I was 48 hours from the Grand Finale of our Summer Boot Camp – the rigorous Candida Cleanse Diet that had been the centerpiece of our summer experience. Yet I was anything but looking forward to the easing up of the very real discipline we'd adhered to for the last 90 days.
I was not eagerly anticipating what treat would cycle back into our restricted food lives; maybe Clare would approve apricots or peaches being added to our small daily portion of blueberries. Maybe we could really splurge with a gluten-free hard cider. Maybe we could go completely nuts and enjoy some bean soup! I wasn't the least bit excited about swallowing fewer yeast-and-parasite-killing pills, drinking fewer than the requisite 7 cups of Red Clover and Pau d'Arco tea daily, or finally being able to whiten my tea-stained teeth. I wasn't proud that each sister was down a clothing size, that we had adhered closely and successfully to a rigorous discipline, or collectively dropped some sixty pounds. Instead I was so deep into one of the scariest brain meltdowns I have ever experienced that all I could do was hold on to the walls of the pit I had fallen into and watch as my sisters reached deep down to pull me out.
I was in too much pain to pray for a remedy. So Clare reached out in my stead and requested prayers from facebook family and friends for "a very special intention" – ME. I finally had the good sense as Day 3 of the meltdown loomed ahead of me to crawl into a bed, do my umpteenth round of self-healing Reiki and surrender – while Clare's prayer warriors prayed for her "special intention" who BTW was feeling anything but special. Unlike my slimmer, healthier, happier sisters, all I could think was that the cleanse had wrecked me. Despite my absolute best efforts, I had failed boot camp.
Fortunately, I was off the mark by a bit. And prayers were answered. I awoke thankfully from my very long and deep nap crystal-clear about what I needed to do and that, for me, is often how prayers are answered. It is also how I experience the healing power of Reiki. Prayer, in any form, including the laying-on-of-hands, addresses the consciousness that underlies dis-ease. I awoke with a knowing. Despair had lifted. I knew what needed doing. But before I shared my insights with my absolutely exhausted and saddened-by-me sisters I needed a bath.
I needed a Duggan Sister bath. I needed a smartsoak because nothing clarifies a pending course of action for me like a healing soak in minerals. This is not a tacky and blatant endorsement of one of our products. It is the simple truth that I have survived many of the trials of living with an injured brain by soaking. Our smartsoak formulation of healing oils and minerals was my saving grace long before it became another SKU in our product offerings. And when I'm cleansing it has to be the grapefruit variety. Okay, I guess the preceding was an unpaid product endorsement. But I really do smartsoak every chance I get – because they work.
"My brain" I announced, sparkling clean, energized, and finally smiling following my soak, "is malnourished. For me, the cleanse was just too intense, too restrictive. I need blueberries. Way more blueberries. I need raw almonds – soaked. I need cacao. I need a candy bar. The darker the better. And I just might have a cup of coffee too!"
I watched as my sisters, exhausted from 3 days of living in the hell of my starving brain's despair, jumped into action.
"I have blueberries!" Clare announced, as she ran to the kitchen and pulled a Tupperware of cleaned organic blueberries from the fridge. Annie grabbed her purse and keys and flew out the door.
"I will be back in 10 minutes with organic coffee and  cacao bars – just hang on. Somebody get the almonds out of the freezer and get 'em soaking STAT!" Annie loves to say STAT. Ringers lactate STAT even more. My starving brain and I had provided her with a special hospital TV show moment.
And that is how the hardest part of the cleanse concluded for me. I devoured the additional nourishment my "special" brain needed and within minutes – and I am not exaggerating here – within minutes I began to feel like me again. Happy, creative, silly, unique, curious, chubby, hopeful, brain-injured ME. The dark, all hope is lost, confused, we're doomed we'll never make it demons that had been running the show inside my brain for days were silenced. It took 1/2 cup of blueberries, a 1″ x 1″ square of 85% organic cacao candy, and a handful of almonds. It took my sisters patiently and lovingly enduring my horrible dark chatter and saying Mary this is not you. Someone else, something else, is running the show here and we need to boot their sorry asses out. Which they did. By the time Annie pulled the coffee pot out of storage and brewed a cup of joe I didn't need it.
I had not failed boot camp. My weight loss is still real. My colon is cleaner and more nutritionally absorbent than it has been in years. I am "less leaky" if the reduction in inflammatory symptoms is any measure. One cup full of super foods was masticated, absorbed, metabolized and in my blood stream – quickly comforting my aching brain within minutes! I had eaten my anti-depressant. My constantly bloated tummy is a little flatter, my arthritic pains are seriously reduced, and I am comfortably living without sugary sweets, vinegar, corn, soy or glutens. I have developed a real appreciation for beautifully prepared cold-water fish and I can actually taste the difference and more importantly feel the difference between grain-fed meats and my new bff grass-fed beef. I am even relishing sides of vegetables with breakfast! The transformation is small but real.
It's official – boot camp HAS worked. The rigors and discipline have given me the strength to renew my commitment to being a health warrior. Ready to do battle in my own defense. It has not been easy. But I have not failed – despite days of extreme muscle ache, weeks of terrifying and exhausting nightmares, tons of emotional challenges and lots of deep fatigue. Last Monday morning my official boot camp ended. Life was looking good again. Bu first I would have to say good-bye to Robin Williams.
Keep following along. Coming soon: LOSING MY MIND AND LOSING ROBIN.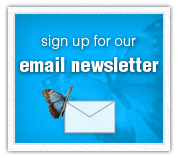 Stay in touch! Sign up to receive alerts when Mary posts a new lifescribe blog.
About the author: Mary Duggan is Co-Founder and President of the Duggan Sisters
The Duggan Sisters cracked the code and created a natural deodorant that actually works: lifestinks. And that was just the beginning. We hope you will spend a few minutes exploring duggansisters.com to experience their spirited approach to wellness through their natural products and healing stories.