By Mary Duggan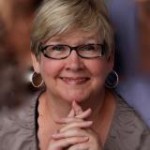 I know you are sick to tears hearing about my new anti-inflammatory diet. But please, bear with me. This is not a tale of me having to let go of my beloved snack – popcorn – but just for awhile. This is a simple and heartfelt congratulations to a fellow Chicagoland start-up.
But first, in addition to sharing with you that I have a leaky gut, I also have to confess another trait- I have a jealous heart. I watch all the rapid-fire growth and big investors and IPOs happening daily in the tech community here and I think, what are we doing wrong with our tortoise of an enterprise? It's true, I covet their collective success. And I begrudge their youth and all the press they get. I resent their communal digs in the Merchandise Mart and I know its wrong to do so. My sisters always tell me so. But I am not jealous of Skinny Pop.
Yesterday's Chicago Tribune reported the big news that Skinny Pop, creators of the amazing healthy alternative to Chicago's famed Garrett's Popcorn, has garnered big investment bucks. Already in more than 25,000 locations, this can only mean big growth for this special organization. But why you are reading about this in a Duggan Sister blog post? Because the Sisters love enchanting businesses and Skinny Pop has so enchanted us. Here's the brief back story.
S-Pop launched at Whole Foods at the same time that we did. They clearly had much better results. Boo Hoo. Whatever. But I still remember leaving a WFM Midwest location, exhausted from the demo experience, and seeing from the corner of my eye a bowl of S-Pop on a counter. There for a sample taste test. Weary beyond words, it stopped me in my tracks. It was love at first bite. I made note of the name and left WFM. But every single time I returned to WFM Midwestern stores during the next 17 months of our hellish "partnership" with the boys from Austin, I made sure to grab a bag or two or three of S-Pop. I was addicted to the light, oily but not greasy, salty but not too much, fresh-airy, tasty confection. And I felt a kinship with another local brand going through the paces of garnering shelf space and market share.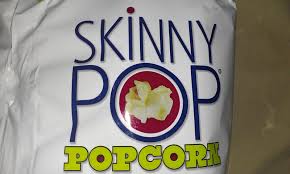 And then I started to see S-Pop absolutely everywhere. Including my local grocery store. And along with my jealous heart I have to admit to eating disgraceful amounts of S-Pop for a long time thereafter. But instead of jealousy I was thrilled to see this brand taking off. And then one day I opened a bag of S-Pop and whew, the stench, it was nasty. I popped some S-Pop in my mouth nonetheless – which says not good things about me – and I know that – and I had to spit it out. It was so not up to snuff. Now remember, we were buying our S-Pop 3 or 4 at a time so I set that one and only bad experience aside and grabbed the next bag. Same reaction. I am an idiot. An addicted idiot. I had opened 3 bags before I thought to look at the Batch Number to confirm that sure enough they were all from the same batch. So, I took them to my local grocer for return. My good and always cooperative local grocer who took one look at the three opened bags and said, "You can't return Skinny Pop. No one returns Skinny Pop. Every one loves Skinny Pop." But I offered him a whiff,  and won my refund. And then I got home and felt just awful.
By now my sisters and I were knee-deep into our WFM experience. I knew just how easily a young upstart could be damaged by unfair criticism. I really, really, really felt bad. So I slept on it and the next day I called Skinny Pop and left a message. I told them how much I loved their brand. I told them that I was closely following the heartwarming story of their product in the Chicago Tribune. And then I told them about the Stinky Pop bad batch experience I'd just had. I read them the identifying batch numbers. I told them start-up to start-up I would want someone to warn me if there was a problem with my product in the marketplace – before the news got to the boys from Austin. I wished them well and amazingly, jealous-hearted gal that I am, I really, really meant it. And then I felt much better. If I remember correctly, I celebrated my civic good deed with a bowl of Skinny Pop.
The very next day, Andy Friedman, the very, very busy co-founder of Skinny Pop called me to thank me for my message. I was astounded. And delighted. And I will never forget Mr. Friedman telling me that he wanted everyone to have a wonderful experience each and every time they opened a bag of Skinny Pop. He was truly sorry about my Stinky Pop experience. And of course he thanked me again and again and told me he would follow-up immediately with my report. And then he asked  for my home address, as he wanted to ship me a Skinny Pop thank you. And the very next day an enormous case of Skinny Pop arrived on my front porch.
We laughed, we munched, we were enchanted. Thank you, Mr. Friedman, for the popcorn, the enchantment, and the really good experience of your really good business. Congratulations on your recent investment infusion. I know how hard you've worked. And I am not one little bit jealous of your well-deserved success. If my leaky gut ever fully heals, I'll be enjoying Skinny Pop again!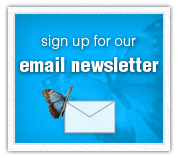 Stay in touch! Sign up to receive alerts when Mary posts a new lifescribe blog.
About the author: Mary Duggan is Co-Founder and President of the Duggan Sisters – makers of lifestinks®
The Duggan Sisters cracked the code and created a natural deodorant that actually works: lifestinks. And that was just the beginning. We hope you will spend a few minutes exploring duggansisters.com to experience their spirited approach to wellness through their natural products and healing stories.
Tags: enchantment, Entrepreneurs, Guy Kawasaki