by Mary Duggan
Just the cutest little breath of fresh air blew into the One of a Kind Show and Sale® this year and needless to say into the hearts of the Duggan Sisters. Folks, meet Meghan Martinez, the driving force behind Lil' Basket Case. This little fireball of Arizona sunshine is our new favorite "thing" and we think you should give her a look-see.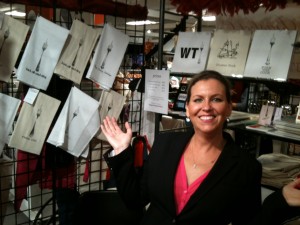 Are you looking for a handcrafted gift with a witty edge? Look no further. Meghan has taken her native Southern charm and wicked wit and stitched it up into the cutest (and just a little bit naughty) aprons and totes and towels that display her Fork It All take on life. The quality and design is top notch, the humor is greatly needed these days and the wide selection means there's something for everyone on your gift list this year.
Meghan took the OOAK by storm this year, but if you missed her there, not to worry. Her website is super friendly, just like Meghan, who warmed our hearts for a few cold Chicago days this winter and will surely remain there for a long time to come. The Duggan Sisters love to laugh. So Meghan for us is just the ticket. We think she might tickle your funny bone, as well.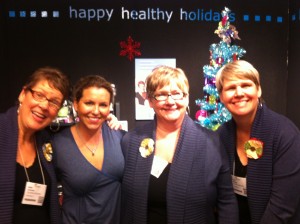 I think I need to place a custom order with Meghan today. Fork Gun Violence NOW! Care to have that on your holiday apron, as well?
Visit www.lilbasketcase.com to view her collection.