By Mary Duggan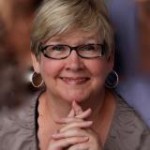 Two-name names were popular when I was a kid growing up in the 60s. My mom named me Mary Catherine for all the usual reasons: Mary, she explained, I hope your life will be inspired by St. Catherine of Sienna, the great Saint, who was a Doctor of the Church and a leader of men and a great writer. Really, she said that to me and I was like maybe eight years old. I wasn't quite sure what to make of it; though decades later I found a book about St. Catherine of Sienna in a hotel in Assisi and I did find it so interesting that when I was leaving and hadn't finished it yet I took it and put it in my purse. Which my sister and traveling companion, Annie, reminded me was stealing though it didn't feel like it at the time; maybe because I was trying to learn about the path to sainthood, after all.
And of course, I got Mary the way all Catholic girls of my generation got the Mary moniker. My middle name of Catherine pulled double duty as it was also a tribute to my Great Aunt Kitty, the itsy-bitsy Australian who rescued my mom from her life as an abused orphan. When I was old enough to discuss such matters (or the Age of Reason, as the Catholics liked to say) Mom clued me in on her secret wish that I would adopt a double name. Like Mary Kay, she said, that's a nice one; or maybe Mary Kitty, cause you know who would like that or even Mary Kate, she proposed, because God knows the Olsen twins had not come along yet to make that name a no way Jose. But I was then, and remain to this day, a just plain Mary kind of gal. I registered the disappointment on her face when I declared that no, I would remain just plain Mary. My Dad stepped in to apply some gentle pressure; but he relented when he saw how firm I was in my just plain Mary stance. However, he proceeded to call me Just Plain Mary as my nickname for a number of years. In rejecting a two-word name I had gotten a three-word nickname. But that was just plain fine with me.
And that is about as circuitous as it gets as I pick up the thread I am trying to unravel here: my mom's only-understood-by-me-decades-later program to prepare me for life. Which if  you are following this blog, you know, involved lots and lots of unusual baby-sitting assignments. And which was, I thought at the time, incredibly unfair – and I told her so. All of my friends were getting after school jobs: at the cheese store in the mall, at the dry cleaner, and even candy striping at the local hospital – the position I coveted most of all. But my mom was firm; I was not allowed to get an after-school job. I was much too valuable to her at home. A "real" job would have to wait. I was devastated.
My best friend, Maureen, the one working at the cheese store at the mall, had fallen madly in love with the mall Santa Claus and was now kind of dating him. I knew then and there that life was officially passing me by. Baby sitting. A girl could die from the absolute loneliness and scariness and despair of being wrapped up in an afghan on some other family's couch on yet another Saturday night – watching forbidden movies like Psycho or Rosemary's Baby and too terrified to even get up and pee. But Mom held firm. It was official. I would never have a life – or a job at the dry cleaners.
But she must have registered my despair on some level; because she got me a gig that I remember to this day. She sent me to work for the Mary Kays. Or more accurately she sent me to work for the first Mary Kay which led to the second Mary Kay or what I like to think of as the Mary Kays – the women who taught me how to make a perfect gin and tonic, shave my legs, dive off a raft, identify my perfect spouse, deal with the male ego, alleviate homesickness and make the world's greatest Sloppy Joes. But first I had to dye some hair.
My mom was insistent that I dye my darkening blond hair so that I would remain what she liked to call "youthful." I was thirteen when she made the "suggestion" and clearly beginning to show signs of aging. And to this day, I have never let up. Now my "natural" blond hair is maintained by a professional using foil strips, and costing more than I ever like to admit to spending. But back then, it was a box of  Clairol's Land of the Midnight Sun, Swedish Blond #7 from the local drug store and it was sensational. And it got me my first Mary Kay.
Mom collected moms. And she especially loved the younger moms who were always turning to her for advice and contacts and tradesmen. And younger moms had younger kids and that meant baby-sitting so it was good for me too. Now Mary Kay was a definite cut above my mom's standard fare. I remember the day she pulled her VW bug into our driveway to talk to my mom about some men – or in this case some pimply teenaged boys – my brothers, to do some landscaping. I was dazzled by her car, her chic Swedish-designed outfit, her rich tan, and her radiant tennis club meets yacht club meets country club warmth and self-confidence. Even though I was soon to discover that she was none of those frivoloties. She was the real down-to-earth deal. A woman who had built a life she loved and knew how to give lessons.
And I impressed her just a bit too. Or at least my hair did. She was very taken by my Swedish blonde hair – Land of the Midnight Sun – Clairol's #7. And even more intrigued that I created the look myself with a couple of bucks and a box from the drug store. You HAVE to do my hair, she insisted. I just hate salons and I want your color. When she realized we could combine hair care with kid care the deal was sealed. I was to arrive 2 hours early for a babysitting job and dye her hair first. We set the date on the spot and I soon embarked on my best assignment ever. Just remember kid, we have to get it dyed, set, dried and out of the curlers before my husband gets home. He just hates to see me in curlers. 
Mom brought our deal-making to an end when she announced that she had to get crackin and get some sloppy joes on the table. Now my mom's sloppy joes were the absolute worst, so I listened up when Mary Kay shared her recipe for the best sloppy joes ever. I jotted down her pointers and insisted that Mom incorporate them into dinenr and sure enough they were the best sloppy joes ever. Mary Kay had entered my orbit or maybe I had entered hers; all I know is I was to spin around her joyously for the next few years getting pointers on womanhood.
With Mary Kay, my mom had secured me my earliest mentor and taken the edge off my grief at not being allowed to work at the dry cleaner. She had found me a surrogate older sister. Granted I had a big sister; but she was not the big sister I needed and she was in many ways not the big sister my mom wanted for me. She was a great role model in the get good grades – even to the point of getting double promoted at school – version of big sisterhood. But she wasn't the secret sharing, let me show you how to fix your hair, warm and cuddly version that I really needed. She was more the always having screaming fights with my mom run off and become an ass-whooping revolutionary type of big sister that any sane mother would try to send off to college quickly. And that is what my mom had done. Meanwhile she had found me an alternate view of womanhood in the turbulent sixties who was Catholic, Jesuit-educated and married to a Catholic man. My life would end up landing somewhere between the two; but my mom made sure I knew there were options.
The dye job was just the beginning.
Keep following along with the story of the Mary Kay.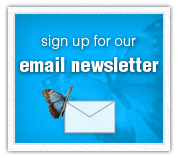 Stay in touch! Sign up to receive alerts when Mary posts a new lifescribe blog.
About the author: Mary Duggan is Co-Founder and President of the Duggan Sisters
The Duggan Sisters cracked the code and created a natural deodorant that actually works: lifestinks. And that was just the beginning. We hope you will spend a few minutes exploring duggansisters.com to experience their spirited approach to wellness through their natural products and healing stories.