Just joining us?  Don't miss The Mary Kays: Part One – The Land of the Midnight Sun
By Mary Duggan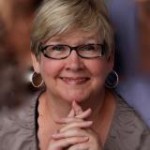 Did Mary Kay have a clue how much she meant to me? I guess I will never know. Did she sense that things were sad and confusing at home and that her beautiful happy condo provided not only pocket money but a needed break, as well? I suppose it doesn't matter in the long run. What matters is that when I really needed a break, she provided one. When I really needed someone to notice me and appreciate me, she did. And when she really needed a young assistant, I stepped in to her life.
And so I did her hair, as needed. I baby sat, as needed. I took her kids to the movies because she just could not stand kids movies. I didn't much like them either; but for Mary Kay I would do whatever task was needed.  And with each encounter I learned more and more. On makeup: Mary Kay told me of a gorgeous friend who was always turned out perfectly. When Mary Kay asked her how she did it she replied, "Mary Kay, you must give it more time. I spend 20 minutes on eye makeup. 20 minutes per eye!" Can you imagine that, she said. Isn't that ridiculous? I never spend more than 10 or 20 minutes EVER getting completely ready. Remember that Mary, men don't really like overdone women. And on and on like that it went. Pointers, tips, guidance, advice; but always with the caveat that of course my mother would be teaching me these things properly – in due time. She was in no way going to pre-empt my mom's guidance. And of course my busy and exhausted mom never could and never would teach me about any of this.
On Perfume: One evening I arrived just as Mary Kay was putting the finishing touches on her appearance for a fancy night out. She looked smashing. Mary Kay was not beautiful or even pretty in any conventional sense. Her legs were thick, her nose had a pronounced bump and her hair was thin. But she had style – tremendous style – and a confident sense of herself that carried her into and through any situation she chose. She also was a great listener, she was interested in people and genuinely wanted to hear what they had to say. She was, as they say now, very comfortable in her own skin. And it made her graceful in the truest sense of the word.
When I arrived, Dick was in the living room, headphones on, deep into a Mozart reverie. Mary Kay called me into their room to give me final guidelines for the night, when they'd be home, who needed to be bathed, that sort of thing. Then she took a very small and elegant bottle of perfume from her dresser and dabbed just the tiniest bit of fragrance behind each ear. It was the most beautiful and exotic smell I had ever experienced. It transported me instantly to faraway lands and dangerous romance. Have you ever smelled Shalimar, she said to me, as she passed the tiny glass bottle top just under my nose?  This is the real deal. Dick got it for me in France. It is my signature fragrance. As she dabbed just the tiniest bit on my wrist, she said, remember Mary when it's time to start wearing perfume – just a dab. Just behind the ears. Not too much. No one should be able to smell you unless they are kissing you. And you MUST have a signature scent. Find your perfect scent and wear it and only it – ALWAYS. I am sure your wonderful mother has a signature fragrance; maybe you will wear hers. I am sure your mother will teach you all about it.
And that got me wondering if my mom had a signature fragrance. My grade school friend Sally Battaglia, who always insisted that we play at her house, not mine, told me that our house was too eau d'diaper and that she just couldn't stand it. Our house does not smell like diapers, I insisted. But I worried that maybe there was a diaper pail pall to the air. Washing and folding diapers was almost always on the to-do list at our house while Sally was the last baby in her family. Still, I pursued the question of signature fragrance with my beautiful, no fuss, lots of muss, exhausted mom. Well I used to have a signature fragrance she said, as she opened her top dresser drawer and lifted out a bottle of almost gone White Shoulders. She offered me a sniff and while I was not as thrilled with it's heavy gardenia notes as I had been with Mary Kay's vanilla-infused Shalimar, I was consoled nonetheless that Mom actually had a signature fragrance. Mom's cologne had launched during the war as an attempt to get every true red, white and blue American women to wear a patriotic fragrance – not a French import. It was so correct for my Mom to be in this 1940s proud American scent – but I would most certainly not be copying it. The Baccarat enshrined bergamot, the Taj Mahal and the Gardens of Shalimar were remembered by me years later as I answered the call of an exotic and forbidden love. A love so destructive that it would ensure I would never own Shalimar and so many other things.
Read on for Part Four of the Mary Kays – Bears, Musky and Moose, Oh My!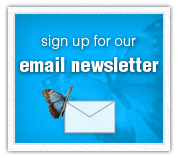 Stay in touch! Sign up to receive alerts when Mary posts a new lifescribe blog.
About the author: Mary Duggan is Co-Founder and President of the Duggan Sisters
The Duggan Sisters cracked the code and created a natural deodorant that actually works: lifestinks. And that was just the beginning. We hope you will spend a few minutes exploring duggansisters.com to experience their spirited approach to wellness through their natural products and healing stories.