Just joining us?  Don't miss The Mary Kays: Part One – The Land of the Midnight Sun
By Mary Duggan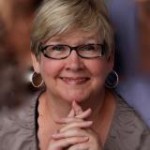 Thanks to a rented power boat provided by my Uncle Les, I had become quite a skilled and daring water skier during our family summer vacations at Powers Lake, Wisconsin. But snow skiing was something else altogether – more terrifying and definitely requiring a social skill set for navigating the lodge that I did not possess. My mother's cousin, Donna, lent me the proper clothing and Dick and Mary Kay popped for skis and lift fees and everything else I might need. I had taken preparatory classes at the local park district – so I essentially knew how to slow down on the bunny hill. Other than that I was clueless. But Dick and Mary Kay were good for their word and I never had to lift a finger during our one week ski trip. I was not there as the baby sitter – though I felt more than a twinge of guilt as I watched the ski patrol load a small boy in really bad shape onto a stretcher to carry him off the slope and realized it was Dickie!
Only a day or two into our adventure Dickie had wiped out on a too steep slope and broken his leg – BADLY. If I remember correctly, I think it might have precipitated our return home to Chicago sooner than planned. What I do remember clearly is Dick photographing Dickie as he left the hospital in his substantial cast. Dickie was crying out in pain, Mary Kay was begging Dick to let it go and Dick was explaining his decision to capture the painful moment. In the future he will be glad to have this, was  his defense. Dick was a very talented photographer in an era that predated our current smart phone everyone is taking pictures false equality. I have no photos of all those wonderful moments with the Carlson family. If I was there as a working teen now I am sure I would have black bears photo bombing a selfie at the dump and cute pics of the kids wrapped around tall bottles of Kayo chocolate soda pop. As it was, I found myself mostly alone on some really scary slopes and bounding off some really scary ski lifts and shyly crossing the lobby of a hyper-chic lodge where I really did not fit in – at all.
I was never invited to return for another holiday ski vacation. I don't think Dick shared Mary Kay's fondness for the company of a teenaged girl who spent way too long in the bathroom addressing pimples and the like. Dick was always a perfect gentleman around me – shy and somewhat prone to relaying messages through Mary Kay. Dick really admires your sense of style, she said once. He can't stand most of the current fashion but he is quite impressed with what you are creating. This was high praise for a young girl who was required to make almost all of her clothes – and from Grandma Liz's drapery-making remnants at that. I did not have an inkling that some 20 years later I would go to design school and run my own design firm for 15 years. But I knew that his praise mattered, that his talented eye was educated and meant something. I drove home from my big ski adventure in the back seat of the VW bug with little Dickie's leg draped over me. It was uncomfortable but I felt a certain atonement. I was his babysitter, after all, and I really should have kept an eye on him. If I hadn't spent most of my time trying to right myself after incessant falls I might have been able to. I was never to ski again.
I did return to the cabin one last time for the summer of 1968. But everything was different. The routine of cook and sail and swim was the same and of course the smell of the woods and the deep quiet and beauty of the wildness surrounding us there. Once again there were the silly postcards to my friends, and fun times at Louie and Opal's. There were the deer and the bears and all the bird song. My sister, Joanie, had come with to help out with the workload, but still that summer the big floor mop felt even heavier. The world had changed. Profoundly so. And I had changed along with it.
It had been a year of violence and blood and loss. When Dr. King was killed the spring of my freshman year the nuns had allowed all the black girls to wear arm bands; but white girls were forbidden to do so. As if civil rights were not our concern and this loss was not ours to share. I remember the cars pulling frantically into the parking lot at school. We were all in the cafeteria and the news was getting out. White parents were coming for their daughters fearing an eruption of racial fury. We walked home past buildings with National Guardsmen perched on the roof, their rifles aimed at the street below. A few months later the nightmare was repeated.
I had been up late that early June evening, preparing for my Algebra final exam and keeping an eye on the California primary. I had just dropped into bed when my brother Paul arrived home late from car parking at the country club, screaming as he ran through the house, "They've shot Bobby! They've shot Bobby Kennedy!"
"But we just turned the TV off", my mother screamed, as she snapped up and quickly slipped back into her snap up the front house coat and slippers. "Dear Lord, NO!"
But it was and so much of who we were as a family and as a nation seemed to be slowly dying right along with Bobby.
I willed my exhausted and grief-stricken body to get me to school in the morning. I remember my dad across the kitchen table from me, with coffee cup and cigarette, his back bent deeply from grief.
"He's not going to die Dad, is he?" I asked, begging him to reassure me somehow.
But my dad showed me his sad I can't lie to you kiddo face and said "I don't know, hon; but it doesn't look too good."

And that was the beginning of my dad telling me so many other hard sad truths. I would be losing him soon – just as soon as he found the words to say things weren't looking good for him either and he would be leaving. I failed my carefully prepared for exam and I think we skipped my June 8 birthday altogether. When Miss Hanlon, my patient and creative Algebra teacher handed me my dismal test results, she had written a note across the bottom. Don't worry about this grade, Mary. I know how hard you've  worked. And I know how sad you are. We'll just let this score drop.
I joined the Mary Kays at the cabin that summer and they were joined by another college friend – from Minnesota – the wife of a prominent member of Eugene McCarthy's campaign. She had joined us to rest for just a few days before the big Democratic Convention in Chicago.  The stories shared that summer were different. The world was different. The nights ran late as she captivated us with insider information about a campaign we were all deeply invested in. Mary Kay introduced me as a young woman who had campaigned long and hard and I had. She made it clear that I was to be included in all the conversations. The new conversations that were no longer centered on college pranks at Marquette or summer sailing mishaps at Lake Geneva. The Mary Kays no longer played off each other; Mary Kay Carlson the straight man for Mary Kay Kramer's rubber-faced hi-jinxs. Everything was edgy and uncertain and serious.
Her last night at the cabin my new friend announced suddenly that she had a marvelous idea. She would be with her husband and the entire McCarthy camp at Chicago's Palmer House Hotel. Why didn't I join them, as her guest, and witness first-hand history being made? We were all thrilled by the idea. Mary Kay insisted that I call my parents immediately for permission. The original plan had been that I would be dropped off by the Mary Kays in Powers Lake, Wisconsin to join my family for summer vacation. It was possibly my favorite place on Earth and those precious weeks were anxiously awaited all year long. This plan would mean I would be dropped off in Chicago instead and would miss out on the fun; but I was ready to forego one summer at Power's Lake for this once in a lifetime opportunity.
My parents said a firm and immediate NO. The ladies watched my face crumble and tears flow as my mother explained her reasoning. My eldest brother, just a few years older then me, was already a seasoned anti-war activist and on the FBI's radar. He had just informed my parents that he would be in Chicago for the convention representing the American Friends Service Committee. Big bloody trouble was anticipated and he was arriving to troubleshoot and post the inevitable bonds. It would be dangerous and no place for a 15-year-old girl. I hung up the phone crushed and immediately gave my ladies the news. They all agreed with my mother that of course I could not and should not go if there was going to be trouble. And I remember the face of their Minnesota friend. Her concern was clear and she dismissed herself immediately to place a phone call to her  husband.
And, of course, my brother had been correct. And blood had run in Grant Park as the police rioted and cracked open the skulls of anarchists and pacifists alike and stormed the very hotel rooms where I would have been a witness to history. The Convention broke my heart and I could not see any good at all in decent politicians like Hubert Humphrey and Walter Mondale. Bobby was dead and Gene McCarthy had been routed. There was never a television to spoil our nature idyll at the lake but that year my parents had brought along a small TV with an antenna. We had watched the debacle together and then I had gone upstairs to my bedroom and cried myself to sleep on the musty chenille bedspread.
When we returned to Chicago a few days later, not at all rested or refreshed from our family vacation, I noticed blood stains on the avocado green carpeting in the living room. My brothers had gone down to Grant Park and were in tears describing what they saw. John had done his work, even creating a triage of sorts in our living room but now he was gone. The aftermath was staggering and a depression set in for me and the nation that did not lift for years.
The following summer of '69 I did not go to Mary Kay's cabin. I had been elected a Student Council officer and had to attend a student leadership conference in Bloomington, Indiana. I desperately did not want to go. I knew I would be homesick and not likely to fit in and this summer, of all summers, I needed to be close to home. Mom was pregnant and scheduled to deliver Duggan number eleven at the very time I would have been in the North Woods.
The student leadership conference was pretty much as awful as I had anticipated. I ached with homesickness; both for my family and my second home in the North Woods – but I survived. And then on the 28th of August Clare Margaret arrived to much joy and much relief that our 47-year-old mother had come through with flying colors. I don't remember as much baby sitting in the years following Clare's birth. I imagine Mom needed me too much at home. We went to our beloved rental cottage at Powers Lake as a family one last time when Clare was just a year old and then never again. Dad was gone from our lives by the time Clare was three and the financial struggle to survive would have made it impossible to manage. It was the beginning of much of my extended family moving to California. Our dad's mom, our amazing Grandma Liz, would follow the rest a few years later when she got to be too old and too much for Mom to manage along with the demands of single parenting and a career as a realtor.
Part of that great personal exodus included Mary Kay and her family moving in 1970 to Colorado Springs, Colorado where Dick continued his illustrious career; he and Mary Kay their dream home on the side of a mountain. I remember attending their going away party. I was so young that I didn't fully understand just how significant and altering these kinds of big geographic shifts were in the course of a relationship. I was sad to see them go; but it felt more like part of the comprehensive sadness that had settled into life of late. I remember sitting across from Mary Kay at the stylish yard party that one of her neighborhood friends had thrown. I noticed her smart new summer sandals, and her freshly shaven legs and flashed on her teaching me her favorite tip. If Dick was not home she would use his powerful electric razor to get the absolute closest and smoothest shave – and completely nick free. But be careful, she advised, if you ever try this, clean up carefully when you're done. Dick would have a conniption fit if he ever knew. And so would any other man.
A few years after Mary Kay moved, Mom and I took the little kids on a road trip out West. It was the summer before Dad left. We drove to Colorado to visit my eldest brother John's now ex-wife and their child. The first of so many divorces that would define and diminish our family. Joanie bailed from the group and demanded to be left with her favorite ex-sister-in-law. That left us with just two drivers and she knew that. She apologized for dumping it all on me; but said she just couldn't take the mess at home anymore. On the return trip we were delivering grade-school aged Patrick, Annie and Jimbo to my sister Jane and her husband in Missouri for some Ozark summer fun and again a respite from the desperate atmosphere at home – and again quickly before their young marriage too ended in divorce.
Going through Colorado we visited Dick and Mary Kay and saw their magnificent new home in a very stylish section of Colorado Springs. Mary Kay had planted a native wildflower garden on the sloping hill behind their house and I saw my first fuschia plant in her kitchen window box. I went with her to Erica's dance recital and she drove us around the sights. Then, as she put lunch on the table, I followed her around the kitchen, just like old times, trying to explain to her all the bad choices I was currently making – like dropping out of college. Educate me, she said, as she listened, a pained expression on her face. I am certain that she and Dick were both concerned about the depression I was clearly moving through. If my mother ever confided in her that we were running from our miserable lives, I never knew. But we knew. And as we returned home, just a few miles outside of Chicago, with only Clare still on board, Mom said "Let's pull off the highway and get a nice meal somewhere and freshen up a bit. I'm in no mood to face home."
As our weeks together on the road drew to a close, I was moving towards a pivotal change – a very real choice. I chose sides or more accurately I chose survival for what dad left behind. I turned my back on my life-long identification with my father, and in doing so I turned my back on much of myself, as well. Watching my sad and exhausted mother, wearing the simple cotton shirt dress I had made for her years earlier, putting on her bright red lipstick and combing out her brittle wind-whipped hair, bracing herself for the vitriol and pending abandonment and heartache awaiting her at home, I became a woman of sorts. A young woman who knew too much and for sure knew enough to understand that what was coming was plain damn wrong. I drove the final stretch home while Mom leaned against the neck rest, her face sad, her arm draped out the window – fifty years old with her not quite three-year-old asleep in the way, way back. As we pulled in the driveway of the big old house, she thanked me for helping her, for sharing the driving on a long hard trip. "I never could have done it without you, Mary."
We were in it together, Mom and me, for many years to come. But she only ever thanked again me one more time – on her death bed. She apologized then, during our final chat, saying "I'm sorry Mary for how I worked you so hard. I feel bad about that now. But, I couldn't have done it without you." And of course I assured her that no such words needed saying. We had done what we needed to do. What so many women before us and since us have done. We got through it all somehow together.
I never much got to use much of what Mary Kay taught me. But life did take me to see many of the great sights and wonders she previewed for me. I thought of her as I stood below the Eiffel Tower in Paris. I thought of her as I glided with friends in a small boat for a leisurely afternoon on a canal in Amsterdam. Actually I remember her often and I smile. And it turns out she wasn't correct when she would say over and over again, "Don't worry, your Mom will explain all of this to you." As it turned out, mom taught me a wildly different skill set. And ultimately proved to be my most powerful teacher ever. But Mary Kay was the one who taught me about joy and adventure, romance and design, and how wonderful life could have been. If only it had been different.
I hope you have enjoyed our five part summer story of The Mary Kays.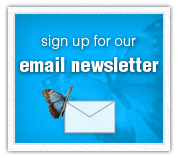 Stay in touch! Sign up to receive alerts when Mary posts a new lifescribe blog.
About the author: Mary Duggan is Co-Founder and President of the Duggan Sisters
The Duggan Sisters cracked the code and created a natural deodorant that actually works: lifestinks. And that was just the beginning. We hope you will spend a few minutes exploring duggansisters.com to experience their spirited approach to wellness through their natural products and healing stories.