If you see Oscillococcinum on the shelf at a pharmacy or your local drug store, grab a box or two. It addresses flu symptoms, which you'll have plenty of, and it eases things up a great deal.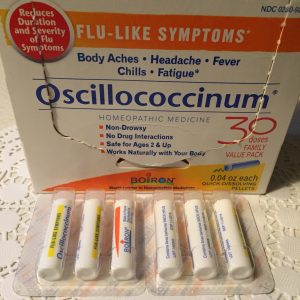 Though I hadn't had the flu in forever, I knew enough to jump on Ocillococinum as soon as I felt the first tickle in my nose and body ache in early December. The tiny little glass vials of homeopathic pellets work wonders. If you take them fast enough. When you can find them. Which can be tricky. When I went looking, CVS Pharmacy was already sold out of it along with so many other flu remedies because the FLU this year is coming in fast and furious. Or in their words, "This is crazy. We haven't seen anything like this in years." (See previous blog: Ideally, Don't Get The Flu)
For the three of us the first symptom was a very sore throat. And three items helped a lot:
Singer's SAVING GRACE throat spray – which I really don't know how anyone lives without. Especially if you have to do any amount of public speaking. We take it to every trade show and find we have to share it frequently with other vendors who've lost their voice. It packs a wallop. Brace yourself; but it's worth it.
Throat Coat Tea. We use Traditional Medicinal and brew it strong. And you must add in the honey. Sip it all day (and night) long. It's licorice-based and it's good medicine. And we used it all up so I can't include it in the photo montage.
Thayer's Slippery Elm Lozenges. Soothing sore throats since 1847. Okay?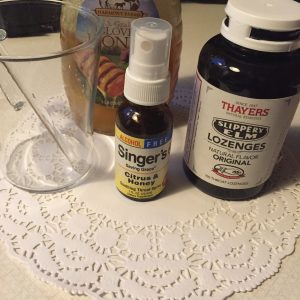 A sore throat is a big part of the this flu and you'll need plenty of these comforting remedies.
Don't forget to use your neti pot regularly throughout this plague. It's going to bring real healing and plenty of assistance in keeping your airways open. We like to add tinctures to the salt and purified water. Goldenseal alone or paired with Echinacea accelerate the benefits of washing your sinus area.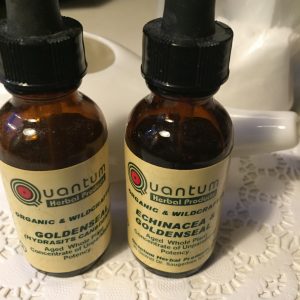 If you're really fortunate, you will not feel this flu advance further on your respiratory system. But for many it has; and the cough can be wretched.
Check out the third and final installment of this 3-part blog for a marvelous remedy to prevent and heal the cough and chest congestion that so often is part of the miserable flu experience. A dear industry friend shared an easy remedy I've never heard of before and it is a wonder.
Read on for Part 3. I'll be sharing her Killer Cocktail there – with YOU.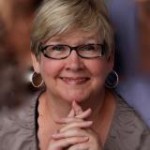 About the author: Mary Duggan is Co-Founder and President of the Duggan Sisters, creators of lifestinks® natural deodorant that actually works and lifestings® DEET-free bug repellent. 
Spend a few minutes exploring duggansisters.com and experience the sisters' spirited approach to wellness; discover their award-winning natural products; and read their stories of victory against the odds. Connect with the Duggan Sisters today!